From the Bible



Isaiah 49:22

This is what the Sovereign Lord says: "See, I will beckon to the nations, I will lift up my banner to the peoples; they will bring your sons in their arms and carry your daughters on their hips.

Activity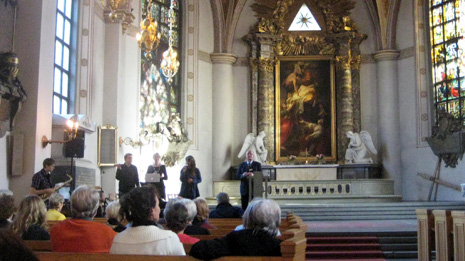 NORDIC AND EUROPEAN PRAYER GATHERING

IN STOCKHOLM 2009

We came together with the European Union of Prayer in Stockholm 9-11.oct 2009. Every six months they visit the chairman country in the EU. From 1.07 to 31.12 in 2009, Sweden has led the EU parliament. Europe has been a channel in history that God has used to reach out with the Gospel to various nations and continents. Sweden and the Nordic countries included. We pray that Europe could again be restored to this task.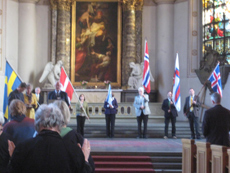 The group represents different Christian's traditions, society and relationships. To this meeting were a Nordic prayer network and a Christian group from the Swedish parliament affiliated. We went prayer walking in central Stockholm. Otherwise, we had prayer sessions at St. Clara Church, where we prayed for Israel, Sweden, Scandinavia and the EU Parliament. During the sessions, several prophecies were carried..